Riverside Bowling Club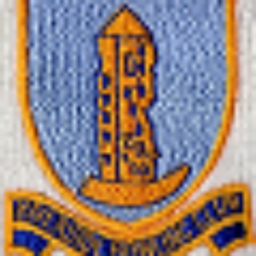 Club Secretary : John Millar
Email :  johntmillar@aol.co.uk
Mobile number: 07709058642
As you will be aware this year has been a stressful year for all of us. We managed to start playing bowls in June, by booking a rink to play on. This was successful with numbers booked in July of 85 and in August 62. We thank all those participated in this, particularly to Tom and Geoff in organising the booking system. In the middle of August we starting playing rink games, with Bowls Scotland (phase 3) approval. This was successful as some met for the first time for a long time to play bowls and socialise at a distance. We had an end of season rink game on Saturday 12th September which was well attended.
Riverside supporters watching the Rink Game
(Thanks to Billy McLeod for this photograph!)
Work Parties
Thanks must be given to those volunteers who helped at the club to cut the hedge and tidy up the green surrounds in June and in September. Our main thanks must be given to Jim and Robin to all the work they do in maintaining the Bowling Green.
Club Lounge
The lounge continues to be closed at the green. Any further decisions regarding it will be advertised.
Centenary Preparations
The committee are continuing to look at preparations for Centenary Year 2021. Any further ideas from any playing or social members can be sent to the Secretary (johntmillar@aol.co.uk)
Sports Active – Stirling –
R.B.C. wish Ruth Henderson (Sports Active representaitive for the Bowling Club) well in her new post as a Community Links Practitioner with Alliance – Scotland. Ruth was a great help with the Bowling Club in building good relationships with Riverside Primary School and always supported us when we held Open Days at the green. We await a new appointed representative for RBC.
Clubhouse Renovations
We were grateful to receive funding from Suez Communities Trust to upgrade our clubhouse roof, per picture at side. This was completed at the beginning of September by contractor T.R.S Ltd, the Bowling Club's main sponsor. We thank Brian Gillies for his help on this project. Further work (internally) are being looked at, as the clubhouse is now watertight.
Bowls Scotland
I receive monthly newsletters by e-mail from Bowls Scotland. Please advise if you require me to forward monthly information to you
AGM
We propose to hold the AGM early next year. Due to Covid19, numbers could be restricted. We will tell you in advance as to the date and the amount that will be able to attend.
we are now on Facebook, visit us, become a friend, and keep up with the club news at Riverside Bowling Club